HK Primary Care Conference > Organizing Committee

HKCFP 40th Anniversary Conference
Message from the Organizing Committee
As the Hong Kong College of Family Physicians will be celebrating the 40th Anniversary of its founding, this hallmark conference will be one of the series of events commemorating this momentous milestone of our College. On behalf of the HKCFP 40th Anniversary Conference Organizing Committee, we warmly invite you to our special HKPCC conference to be held on September 2nd - 3rd 2017 at the Hong Kong Academy of Medicine Jockey Club Building, Aberdeen, Hong Kong with the theme, "From Seedling to Forest - Ever Enriching Primary Care".
This year's theme highlights the transformation of our College from its humble beginnings as a small association consisting of a group of dedicated general practitioners into an internationally recognized and professionally accredited academic College with standardized basic and higher vocational training programmes, various levels of professional examinations and more than seven hundred College fellows. Our College's pioneering efforts in upholding high quality Family Medicine education and training have sowed the seeds with its recognition as a well-established academic body providing training courses, educational programs and assessment tools not only in Hong Kong but also widely adopted in Macau and China. Furthermore, we are very proud that our College leaders have advanced in leading Family Medicine at international level with Professor Donald Li as President-elect for 2016 - 2018 and President for 2018 - 2020 WONCA World as well as at regional level with Dr Gene Tsoi who is currently the Vice-president for WONCA Asia Pacific Region. Although Our College has come a long way in its achievements, we will continuously need your unfailing support to succeed and meet the challenges ahead.
Over the years, our conference has proven to be an inspiring platform for bringing together over 500 international experts, family physicians, dentists, nurses and allied health practitioners to promote collaborative and networking opportunities in addressing present and future challenges. It offers a fertile environment for sharing latest scientific updates, research activities as well as open exchange of experiences and views on recent developments and trends in primary care.
As the coming 2017 is an extraordinary year for our College, we will add new interesting features to our already exciting programs including more diverse and stimulating pre-conference symposium and many more activities to come!
We are confident that this conference will be a fruitful and memorable experience for you all.




Dr. Lorna NG
Dr. William WONG
Co-Chairman
Co-Chairman
Organizing Committee, HKCFP 40th Anniversary Conference 2017
Organising Committee 2017
Co-Chairman
Dr.
NG
Lorna


Dr.
WONG
Chi Wai, William
Panel of Advisors
Dr.
CHAN
Ming Wai, Angus
Dr.
CHAO
Vai Kiong, David
Dr.
FOO
Kam So, Stephen


Prof.
GUO
Ai Min
Dr.
LAU
Ho Lim


Prof.
ZHU
Shan Zhu
Business Manager
Dr.
CHIU
Chi Fai, Billy
Scientific Subcommittee
Scientific Subcommittee Co-Chairmen
Dr.
NG
Lorna


Prof.
WONG
Chi Sang, Martin
Scientific Subcommittee Vice-Chairman
Dr.
CHIANG
Lap Kin
Scientific Subcommittee Member
Dr.
CHEN
Xiao Rui, Catherine
Dr.
CHIN
Weng Yee
Dr.
FUNG
Siu Cheung, Colman
Dr.
SIT
Wing Shan, Regina
Publication Subcommittee
Publication Coordinators
Dr.
CHENG
Ghar Yee, Judy
Dr.
LEUNG
Cheuk Wing, Vienna
Dr.
LO
Sze Mon, Dana
Publication Subcommittee Members
Dr.
AU
Tai Kwan, Eva
Dr.
CHENG
Hei Wan, Lian
Dr.
TSIM
Koon Lan, Kathy
Competition Coordinators
Clinical Case Presentation Competition Coordinators
Dr.
FOO
Bong Yin, Kevin
Dr.
KWAN
Yu
Poster Presentation Coordinator
Dr.
KWAN
Wing Yan, Wendy








Nurse Planners
Ms.
CHONG
Yuen Chun, Samantha
Ms.
LAM
Choi Hing, Margaret
Allied Health Planner
Mr.
FUNG
Chun Wai, Lawrence
Member
Dr.
SZE
Pui Ka, Catherine
Staff:
Please check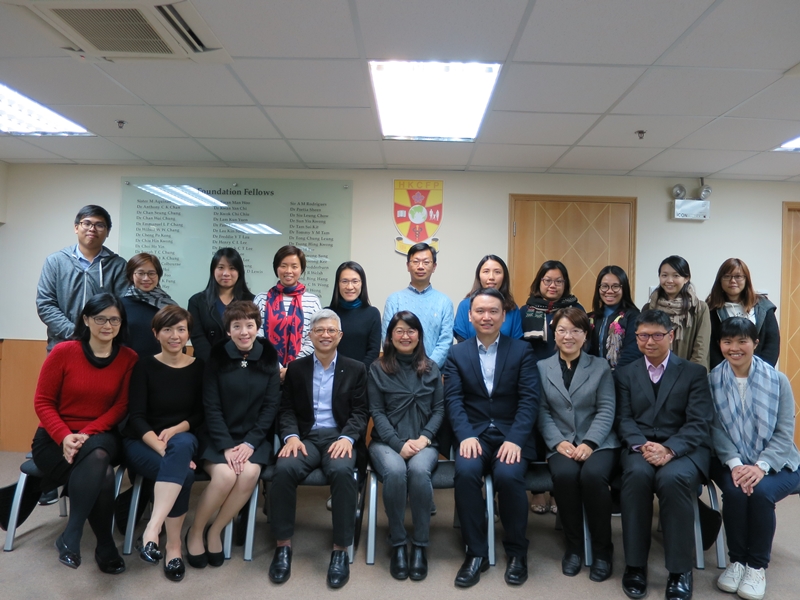 (1st row from left to right):
Dr. Kathy TSIM, Dr. Judy CHENG, Dr. Dana LO, Prof. William WONG, Dr. Lorna NG, Prof. Martin WONG, Dr. Catherine CHEN, Dr. KWAN YU, Ms. Crystal YUNG
(2nd row from left to right):
Mr. John MA, Dr. AU Tai Kwan, Dr. CHENG Hei Wan, Dr. Regina SIT, Dr. Vienna LEUNG, Dr. CHIANG Lap Kin, Dr. Wendy KWAN, Ms. Teresa LIU, Ms. Alky YU, Ms. Carmen TONG, Ms. Natalie HO