HK Primary Care Conference > Full Research Paper Competition

Full Paper Competition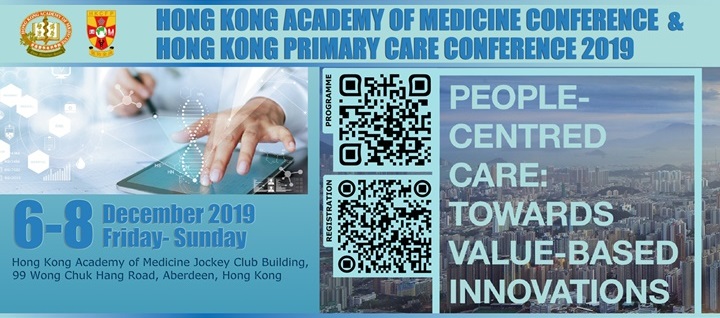 Full Research Paper Competition
(EXTENDED submission deadline: 27 June 2019)
We cordially invite your participation in the Full Research Paper Competition of the Conference 2019. The Competition is a long-standing tradition of the College's Annual Conference for promoting and recognizing well-designed, innovative research, which bears potential impact on clinical practice or development of primary care. This year, we will have TWO Awards:
AWARDS
Best Research Paper Award
Best Trainee Research Paper Award
The Conference 2019 Organizing Committee will invite renowned scholars as judges to review the participating papers.
Each awardee will be presented a Certificate of Award at the opening ceremony of Conference 2019.
ELIGIBILITY AND AUTHOR GUIDELINES
To be eligible for participation in the Full Research Paper Competition,
the first author of the paper must meet ALL of the following conditions
:
| | |
| --- | --- |
| (1) | The author must be a member of the HKCFP and register at the Conference; |
| (2) | The author completes the majority of the research and writing for the paper; |
| (3) | The author has not used the paper to apply for other awards. |
The participating paper should be a full-length article. It should include a structured abstract of no more than 250 words. The text should contain 2,000 - 3,000 words, organized as INTRODUCTION, METHODOLOGY, RESULTS and DISCUSSION. It should consist of no more than 5 illustrations (tables/figures). Only electronic versions are accepted. The full paper should be typed in 12 point size in Microsoft Word format.
For
Best Trainee Research Paper Award
, additional eligibility applies:
| | |
| --- | --- |
| (1) | The first author must be a trainee of HKCFP or within 3 years of completion of vocational training; |
| (2) | For higher trainees who are submitting their Exit Examination research project for this Competition, they must have submitted their project to the Specialty Board and have passed the research segment of the Exit Examination. |
AWARD SELECTION CRITERION
Each paper will be evaluated against the following criteria:
| | |
| --- | --- |
| (1) | Academic rigor of the paper (e.g. originality, methodology, organization and presentation). |
| (2) | Relevance and impact to primary care (e.g. importance of the topic and the impact of the findings on the practice or development of primary care). |
HOW TO SUBMIT
Please download the Full Research Paper Submission Form:

Online Submission - Please go to https://goo.gl/forms/AOfnrtAQU4woUycu1 to complete the submission form and send your full research paper to TC2019HK_Scientific@hkcfp.org.hk.
All entries will be acknowledged on receipt.
For enquiry,
please do not hesitate to contact our conference secretariat, Ms. Suki Lung or Ms. Crystal Yung, at 2871 8899 or by email
TC2019HK_Scientific@hkcfp.org.hk
.
EXTENDED SUBMISSION DEADLINE
27 June 2019 (Thursday)
"We look forward to receiving your research articles!"